Hey, y'all.
I've been having a really rough time with all the health stuff. 🙁
Last time we met I told y'all about the bone infection and the 6 months of antibiotics I'll be taking. They are brutal, y'all. I'm taking 3500mg a day. My stomach and digestive system in general is a complete mess. I can't keep anything really solid down at all.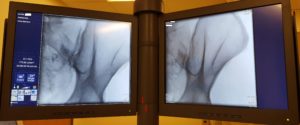 Guided injection into my sacroiliac joint. My doctors have been trying to get me seen for several issues while I still have insurance. So in the middle of all of this bone stuff I've also been seeing a joint and pain specialist for some ongoing joint issues. They promised me that two guided steroid injections wouldn't cause the same weight gain issues as ingested steroids.
Yeah, no. 🙁
In the 6 days between injection one and injection two I gained TWENTY pounds. From my face to just below my abdomen I puffed up like a water balloon. Of course a good chunk of that is fluid (that's already coming off pretty easily) but still it's so frustrating given how hard I'd been working for the last year.
And then the hits just keep coming. Tuesday of this week I went in for the first follow-up for the bone infection and he gave me some additional bad news. During the diagnosis phase for figuring out the bone stuff they ran so many tests and I had multiple scans and an MRI. Well all of the tests results were finally back in and one of scans found a lesion on my frontal cortex. The ENT thinks it's probably lupus related (and a former rheumatologist did think I probably had some mild CNS lupus once before).  They're in the process of getting me back in to see the neurologist and I'm just hopeful that they will be able to see me before the end of the year when I'll lose my insurance.
I'm so scared, y'all. 🙁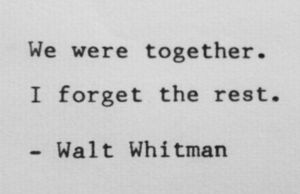 🙂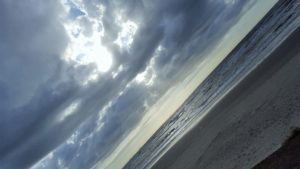 If you follow me on insta …and I'm sorry for the lack of posting there too…you know the brightest spot in the last couple months was birthday week trip to my most favorite place. 🙂
Take me back…please. 🙂
Now…the chocolate.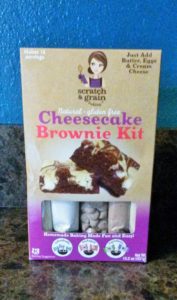 Have y'all seen this? scratch & grain gluten free baking kit.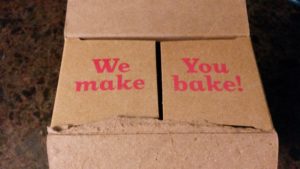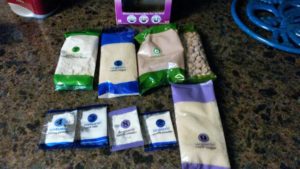 All ingredients color coded for easy follow instructions.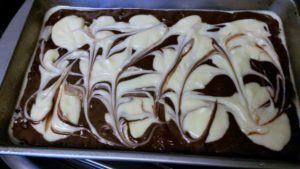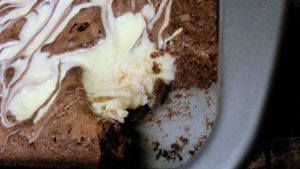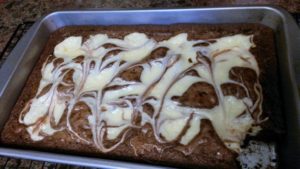 Y'all this is the best boxed treat I've had since having to go gluten-free in 2013. The only place I've ever seen them is Target. I don't know what kind of voodoo they've got going on with the flour in the brownie mix but it is perfect. Perfect fudgy texture.
Also…if you go to Target looking for it be careful. scratch & grain has other mixes and not all of them are gluten free.
Now…that brings me to this. Keto and lchf are completely out the window for the foreseeable future. I can't do it. I tried going back on keto this week and I thought I was going to die. And I'm not being overly dramatic here. What these antibiotics are doing to my stomach…I just can't fight thru it without some starch to buffer them. If you can do it. Great for you. You're much stronger than me. But guess what? There's no prize for that. 😉
My goal now is to get the real steroid gain off and then just maintain my losses from keto. If I can do that I'll consider it a win.
In the meantime I will enjoy indulging in some gluten-free treats and I'll share when they're worthy…like these brownies. 🙂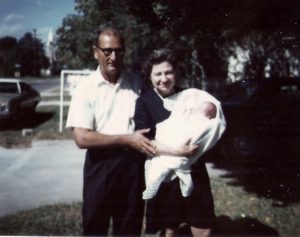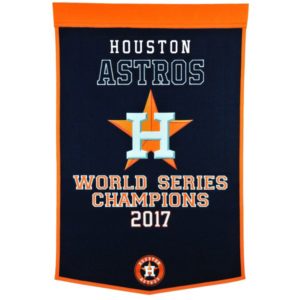 Today would have been my pappy's birthday. It was super bittersweet this year. He loved him some 'stros baseball. I've written about this before but for the last 2 years of his life I saw him every single day. Each day when there was a day game we'd sit and watch it. Today was the parade. Papa B and I both cried for him a little more than usual. I also had some crack coke.  An Icee…he always used to call it my crack coke. 🙂
Allrighty…that's all for today. Y'all have a good weekend and I'll see you soon-ish. 🙂