Hey, y'all. 🙂
Hope things are good in your part of the world and that your summer is off to a great start. 🙂
It's crazy hot and humid here.
I've got an appointment with my vein doctor today. It's just taking this thing so long to heal up. 🙁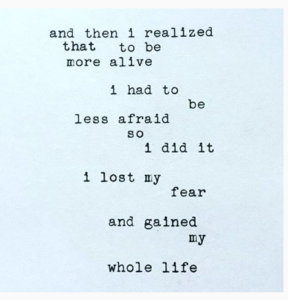 🙂
Except for the vein stuff everything else is pretty good here. Still rocking grain free / sugar free / keto (9 months now) and I have gotten to a place where I actually love it and am not jonesing for the next planned off day. In fact I don't even have an off day planned at all right now. Not saying I won't plan one but right now…I don't  need or want one and that feels so good. 🙂
Reminder: I'm still posting over on Instagram.  More frequently than here anyway. 🙂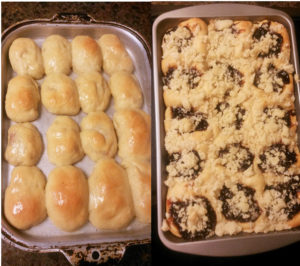 I made these real kolaches for Papa B for father's day and it didn't bother me one bit.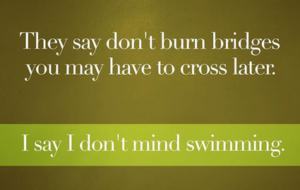 Get the bad people / things and energy out of your life, y'all. Your world will change for the better almost instantly. 🙂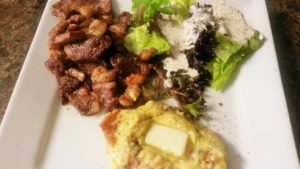 Chopped steak, caesar, loaded mashed cauli. This is one of my fav keto meals.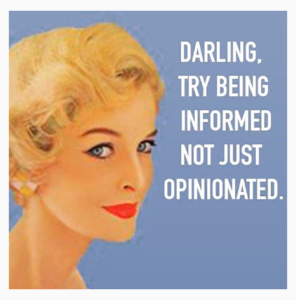 How many times a day do y'all feel like sayin' this? For me it's at least forty seventy billion.
So…what's this cookie butter you mention, Texas Girl? 🙂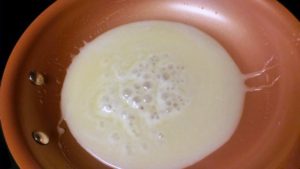 Well…it's not actually cookies but it totally hits the spot for me anyway.
First you'll melt 2 tbsp butter, 2 tbsp sugar sub (I use swerve) and 2 tbsp cream.
Get it all bubbly and a little bit thick (about 3 minutes).
Remove it from the heat and add sweetener drops to taste.
Of course I use liquid Splenda but you do you, boo. If you think Splenda is going to make you grow a second head…well I can't help you. Pick something else and move on with your life. 🙂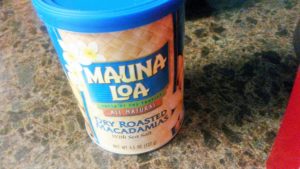 While that cools off a little bit…take 1 – 2 cups of raw nuts (cashews are best but for a lower carb option I like macadamias). Yes I know these aren't raw but I like the roasted taste too and this is all I could find here in Podunk and I wanted some cookie butter right that second. 😉
(Also…if you don't want to use fresh nuts you can just use a cup of cashew butter or other bland flavored nut butter and save some time.)
Ok so take your nuts and put them in your high powered blender or your food processor.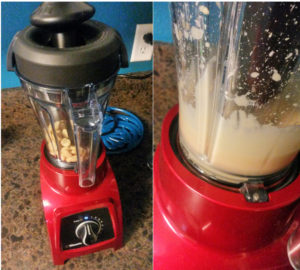 Blend til smooth.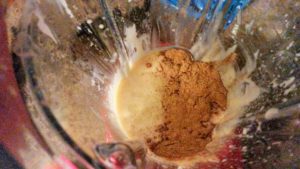 Add one heaping tsp of Gingerbread spice and 1 heaping tsp of Apple Pie spice plus the melted butter / sugar / cream mixture. Blend again til all mixed together and smooth.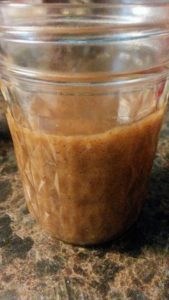 Pour into a jar and cover. This lasts about 5 days in the cabinet or longer if you icebox it. Honestly it's never lasted more than 3 or 4 days around here. We all love it.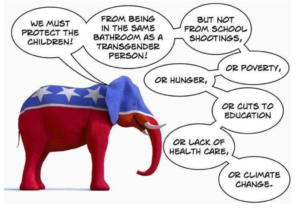 So what can you do with this magical butter concoction, you ask? 😉
Well first you can make you a mini spice cake mug cake.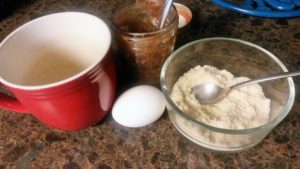 Melt 2 tbsp butter in a mug add: 1 heaping tbsp of your cookie butter, 1 egg and 1/2 tsp vanilla.
Mix it all together and add:
3 tbsp Almond flour, 1 tbsp Coconut flour, 1 tbsp sweetener (I used swerve) and 1/2 tsp baking powder.
Mix again and cook in micro for 1 minute.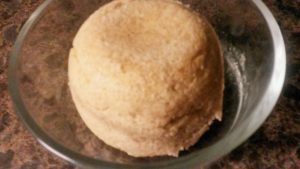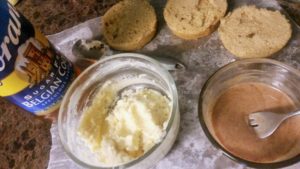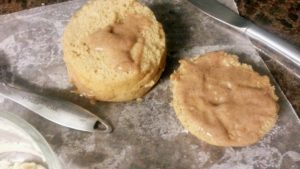 Remove. Slice in three little layers.
Spread some of your cookie butter between layers. (See that Cookie Butter Torani Syrup there? It's sugar free and to make the cookie butter easier to spread I thinned it out with a little bit of the syrup…it's not necessary but it was good.)
Stack and ice. I used a mix of Mascarpone / Butter / Swerve and vanilla.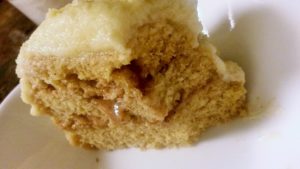 Oh my gravy, y'all this was GOOD. I'm honestly surprised I haven't already made it again. (It's only been a couple days.) 🙂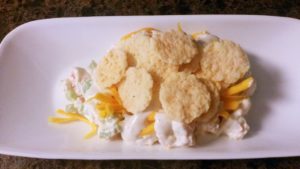 My Mema's shrimp pasta salad minus the pasta. Topped with garlic and parm flavored Whisps. Instant seasoned 'croutons'.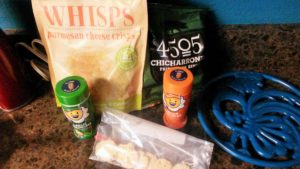 I flavor Whisps and those chicharones with popcorn seasoning. It makes them taste a million times better and I hardly ever miss chips now.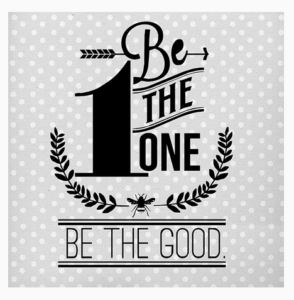 🙂
Something else to do with the 'cookie' butter…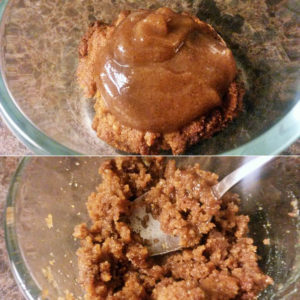 I take a Snickerdoodle Keto Kookie…heat it up either in the micro or in the toaster oven. Plop a spoon of 'cookie' butter on top. Mix it up and eat. Almost like eating chunky cookie butter. 🙂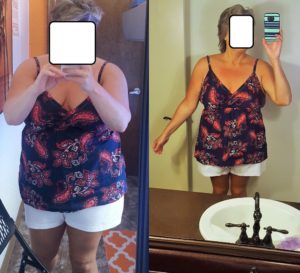 Finally…a before / current. This was actually a week ago. I had Sister B take a non-mirror pic but we were in Walmart and when I looked at the pic at home I realize there were some questionable items in the background so we'll go with this one. This is one of my most favorite summer shirts but I probably won't wear it out of the house again. The top part is way too big and the straps won't stay up at all. Don't wanna have a wardrobe malfunction at Walmart. 😉
Ok. Y'all have a great week and I'll see you soon. 🙂