Happy Easter, y'all. 🙂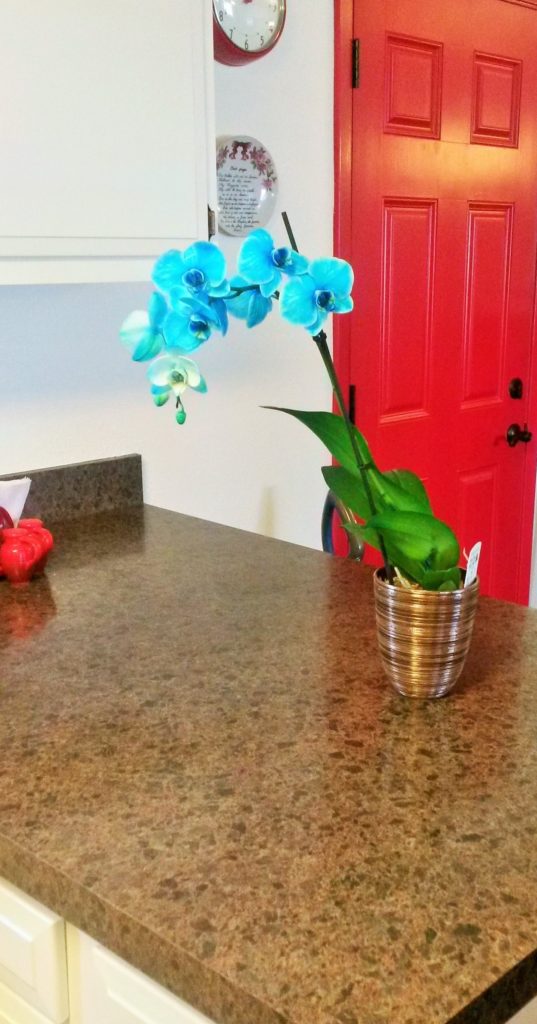 My pretty Easter orchids. Thanks, you. 🙂
So tomorrow is my first vein surgery procedure. I have two this week. Kinda a little scared but it has to be done before the human garbage take away our insurance.
I don't know how I'll feel for a while after it's done so last night I made up a bunch of safe eats to keep in the freezer.
Also don't know if I'll have much to blog about for a couple weeks or so. So it might be longer than usual before I update.  I just won't know til after the procedures.
I'll still be keeping in touch on Instagram though if you're interested.  JATGAHB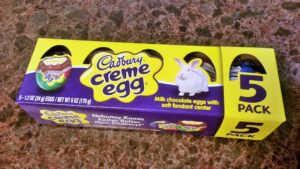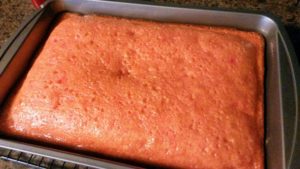 Yeah.
I took the day off for Easter. Ate that whole box of creme eggs. Not one bit sorry. 🙂
Made this cherry rum cake like I made for Christmas because it's the fam's new fav and was requested as our Easter treat. Thank you so much, gfjules for making flour the whole fam eats like it's completely normal.  🙂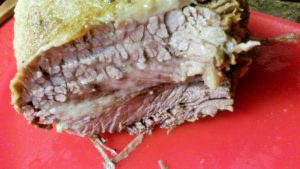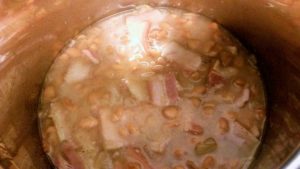 So we did brisket, beans, potato salad for our Easter meal.
Y'all I cooked that brisket in the pressure cooker and it was unreal.
It was a super fatty 5 pound cut.
I put 1 cup of beef broth in the bottom of pressure cooker. Added the well seasoned and rested (about 12 hours) brisket plus a chopped onion.
Pressured on high for 110 minutes.
Let depressure naturally and then let rest overnight in the cooking pot / juices.
Sliced and reheated. Everybody loved this.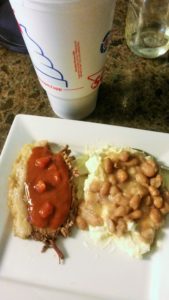 My plate plus a big ol Sonic root beer. 🙂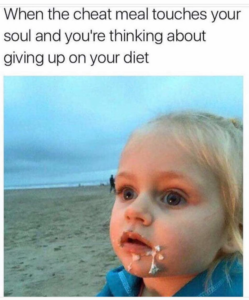 Totally felt like this…for a few hours. Then all the sugar / carb pains kicked in and I'm 100% ready to get right back on plan. Today the day off was worth it. We'll see how it feels tomorrow though. 😉
That's all for today. Hope y'all are having a great Easter weekend and I'll see you soon-ish. 🙂
https://youtu.be/ooFnUCUI8Vg