So hey there, y'all. 🙂
It's been a while again.
I haven't forgotten about this space. I just figure nobody wants to hear about pain after pain and health issue after issue all the time.
Plus I told y'all a while back I'm working on a project right now and it's taking up so much of my focus.  I'm actually having a lot of fun with it and will probably share here at some point but it's too early right now.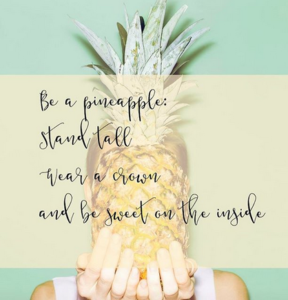 🙂
So…I've cooked a few thing since the last time we met.
Now this first thing will probably freak some of y'all out so just move on to the next one. 😉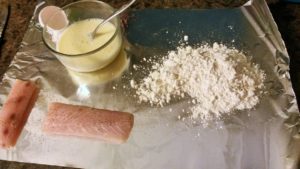 Mahi, gfJules, seasonings, egg / water dip.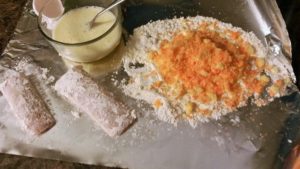 Yep. That's right crushed up puffy Cheetos.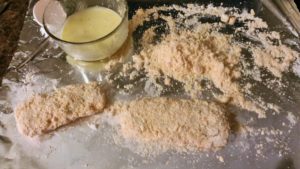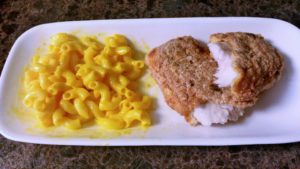 So a few years ago I was watching Chopped on the Food network and if you're not familiar with that show they give the contestants all kinds of weird ingredients and they have to turn it into something good.  On this one episode they gave them puffy Cheetos and one of the contestants used them as 'fish stick' breading.  I'd always wanted to try that.
A couple weeks ago I had 2 mahi fillets left over and a couple handfuls of Cheetos left in a bag and decided it was sign and to give it a try.
Again I know this freaking some of y'all out but I have to say…I'm gonna do this again.  It was pretty good.  🙂

 😉
Next up…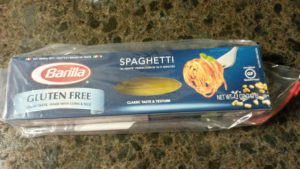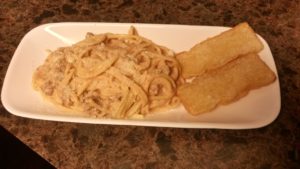 Posting this one just to say Barilla is without question the best gluten – free pasta I've had.  Even the non-celiacs in the house are eating this with zero complaints. What I love the most about this brand is that it doesn't break down in the boiling water or become one big sticky clumpy mess. I've tried spaghetti, elbow and penne. They all held up perfectly.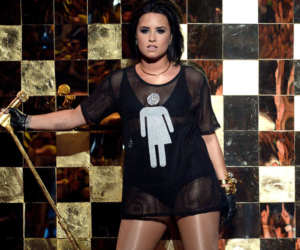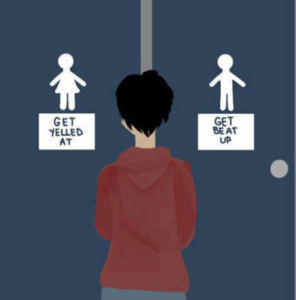 We wouldn't need bathroom laws if all these intollerant, hateful, @ssholes would stop raising equally intollerant, hateful @sshole kids.
On the same topic…human garbage for this week's post = did y'all read this story about the human garbage in Dallas who followed the born and living life as her FEMALE birth gender lesbian into the women's restroom just because she didn't look / wasn't dressed like a girl?
I truly hope there's a special place in hell for all y'all coming out of the woodwork in support of these hate fueled bills.
On a side note…I pixied my hair the other day. I hope none of these @ssholes mistake me for a non-female.
On second thought…bring it on.  I've been needing some Gucci retail therapy and trust me…you'll be buying when I get done with you. 😉
More cooking…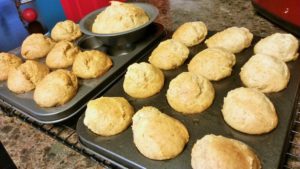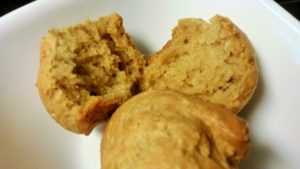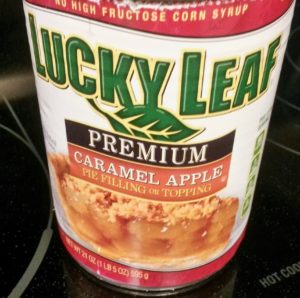 Y'all remember how I ordered a bunch of gfJules mixes a while back? Well Papa B loves the muffins.  He asked me if I'd make him a batch and I didn't have any bananas or blueberries or apple sauce (all options for the recipe she includes with the mix) so I pureed up this can of Caramel Apple pie filling and used the required amount it in place of apple sauce.  It worked perfectly.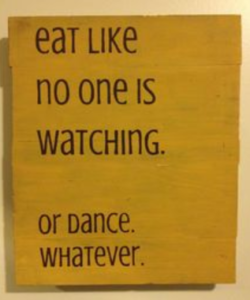 🙂
Ok this is the main baking I want to share today…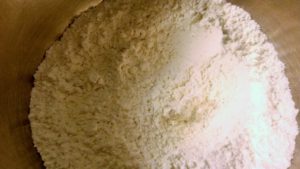 Dry ingredients.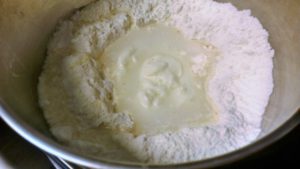 Liquid ingredients.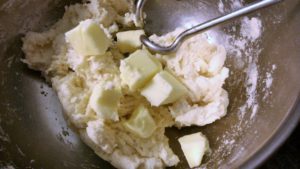 Mix dry and wet til combined. Then throw in butter and 'knead' for 5 minutes.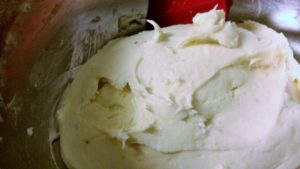 It'll look like this.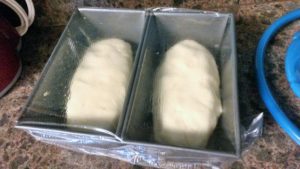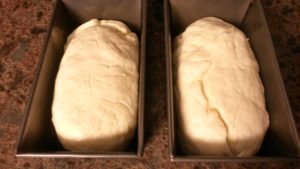 Divide. Cover and rise til doubled.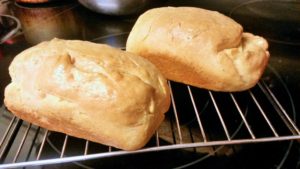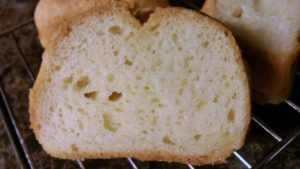 Bake and eat. 🙂
If you followed the old blog or know me in real life you know one of my favorite homemade breads ever is Water Roux bread.  I'd made it so many times pre-celiac and then made it several times gluten – free with Cup4Cup. It was one of the few things I hadn't tried yet with gfJules. Well that changed last week.  I used my regular recipe just using gfJules in place of flour and I also added some of that gluten – free dough enhancer I wrote about last time.
The verdict?
This is the best gluten – free bread ever. Period. Period. 😉
If you have gfJules flour try this. You won't be sorry. 🙂  Even though I don't normally put full recipes on here I'm actually going to stick the recipe at the end of this post…after the music.  Seriously.  Try it. 🙂
Ok that's all for today. Hope y'all are doing well / have a great week and I'll see you soon. 🙂
Water Roux Bread
for the roux:
6 oz Milk
1 1/2 oz Flour
Combine the milk and flour and cook over low to medium heat til it's pudding consistency.  Let it cool to about 100*.
While it's cooling measure the rest of the dry ingredients into mixing bowl.
6 oz Milk
16 oz Flour
2 tbsp Sugar
1 1/2 tsp Yeast
1 1/2 tsp Salt
4 tbsp Soft Butter
Heat up the remaining milk.
Then add it plus roux to dry ingredients.
Mix to combine.  It'll look messy and way too thick. DON'T try to 'fix' it by adding liquid.
Trust me. Trust the process. 🙂
Now throw your softened butter into the bowl and start 'kneading' til smooth. 5 minutes.
Portion dough into pans and let rise til doubled.
When they're ready to bake place them in a COLD oven.
Close the door and turn the oven to 350* and bake til brown and sounds hollow when tapped on bottom.
It took these small loaves about 30 minutes in my convection oven.
Full loaves take a good hour.  I don't have great luck with full loaves of gluten – free bread so I usually do smaller loaves.