Hey, y'all.  🙂
What's up?
It's still so so very hot here.  The new business is going great but I had a little health setback last week so I wasn't really in the mood for blogging.
Since we last met…we had our Christmas in July meal.  🙂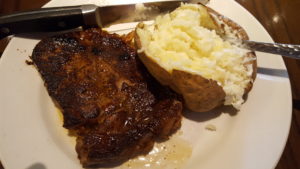 Dinner out. (Longhorn)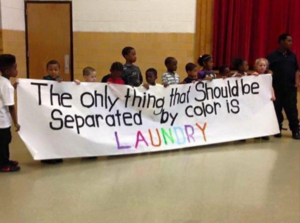 🙂
Had to get a new whisk. 🙁  For years I used my Meme's whisk 'til it finally wore out and then I switched to my Mema's. It just made me feel like a little bit of them was still helping me out in the kitchen. I kept trying to piece the last one together but it finally met its last bowl so I got this one.  I have to admit it's pretty good. 🙂 Still miss my beloved ones though.  🙁
Made some chicken fried chicken with gfjules.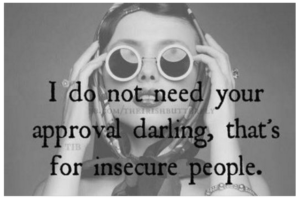 😉
Y'all know I'm a proud Texan Southern girl…how had I never heard of sugar butter? Rolling a chunk of butter in sugar? I feel like someone in my youth failed me.  😉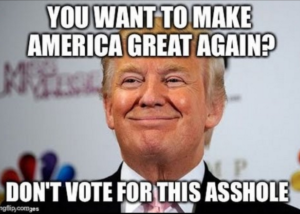 I know some of y'all only read here for my political stuff but really what's left to say?  I don't want to type that horrible piece of garbage's name on my blog. Watching him go after the parents of a dead SOLDIER makes me want to vomit. The only thing worse is watching / listening to those of you who continue to support him. There's a very special place in hell…
Now how bout some cake to make the good and decent amongst us feel better 🙂
So a while back I told y'all about this cake and said it was the only vanilla cake I'd ever need.
Please forgive me for I was wrong.  🙂
This gfjules recipe right here is the only gluten – free vanilla cake recipe I'll ever need. 🙂
Now y'all know we're a rum cake family.  Plain, orange, lime, strawberry as long as it's got rum we'll give it a try.
I've wished so many times that Jules would make a vanilla box mix to go along with her other mixes.
Well a couple of weeks ago I saw she posted that vanilla cake recipe and called it the best ever or something like that. Of course I'd have to be the judge of that myself. 😉  So that night I took her recipe and weighed out all the dry ingredients into a bag and put it in the cabinet. Then this weekend I used it as a dry mix for a traditional rum cake. I used her liquid ratios but subbed some of my own liquids (so rum instead of milk…a mix of butter and oil instead of straight oil) plus a box of vanilla pudding. Just like the traditional Bacardi Rum Cake recipe we all grew up with in the 70's.
I didn't even mix it with a mixer.  I just used my Danish dough whisk thing.
This worked perfectly.
Only vanilla cake recipe you'll ever need.  🙂
Ok that's all for today.  Hope things are great in y'all's world and that you're still staying cool. 🙂
See y'all soon.  🙂
🙂