Hey, y'all.  🙂
I hope y'all made it thru the super cold stuff this weekend.  It got down in the 20's here.  Right at the same time the cold blew in my blood got dangerously thin from my blood thinner.  I thought I was gonna die from the cold. (I'm exaggerating about the dying part…but I seriously have never been so cold in my life.)
Today it was almost 80. I was in heaven (and my blood is almost back in range) 🙂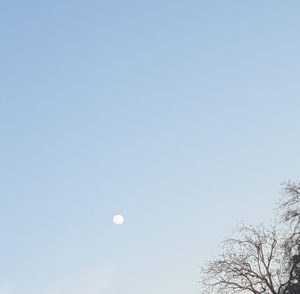 Took this pic this evening around 5pm.  Almost full moon shining bright while the sun was still out.
So when we last met I was waiting on a Christmas gift to show up.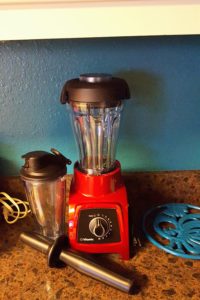 Isn't she beautiful? My first Vitamix. Red of course. 🙂  Thanks, family.  🙂
Since I'm making my own cashew milk and stuff now I wanted something a little more powerful than the bullet. Bullet served me well for a few years but I outgrew her.
I chose the S30 because of the size.  I wanted something that wouldn't take up too much space on the counter or in the appliance drawer…and would also be light for lifting in and out of the drawer. I debated between the S30 and 55 but decided the extra money wasn't worth it for what I'd be using it for.  Plus I wanted red and the 55 doesn't come in red.  Easy decision then.  🙂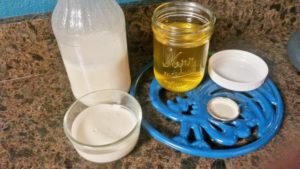 First I made some cashew milk and cashew sour cream (and ghee the same day).  It was restocking the fridge day.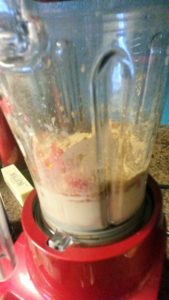 Then I used Vita (I call her VEETA…ya know…because I like to play like I'm British and they call vitamins VEETuhmens) anyway…I used her to turn some cashews, cashew milk, red pepper, nutritional yeast, chicken broth base, spices into…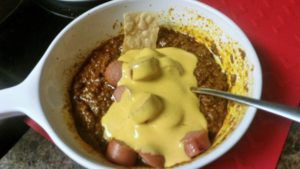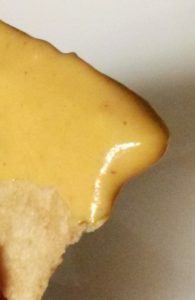 Cashew QUESO, y'all. 🙂  'Cheese' without cheese.
This stuff is every. thing.
I'm going to add some jalapeno's to the next batch to get it a little more Texan-y.
I used this dude's recipe but he's vegan (I think) and he doesn't use chicken broth base in his.  I think it adds a great depth of flavor to the recipe and obvs I'm not vegan so I'll keep on using it. He also uses both almonds and cashews. I did not and will not. This was awesome sauce and I'm not messing with more ingredients than necessary for my taste buds.  The fam gave this thumbs up too and they pretty much don't like anything I eat these days.

About those 'chips' I'm dippin' up the queso with.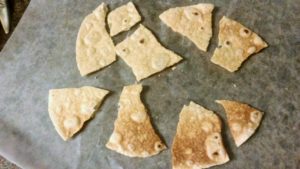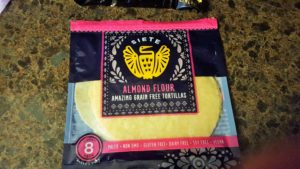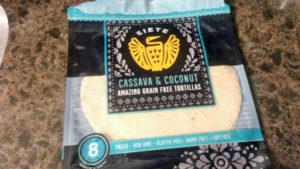 Siete almond flour and cassava coconut tortillas.
Texas made by a Texas fam so of course they're excellent.  🙂
The cassava coconut version is a little bit grainy because of the cassava but they're so close to real tortillas. They make the best chips. The almond flour version makes good chips too but they're thicker.  They have less carbs so I do use them when I don't have the numbers for the cassava. Neither mess with my blood sugar at all.
To make the chips I take one tortilla, spread ghee on both sides, plop on a piece of parchment and into the micro for up to a minute on each side. Then I break it up into pieces. Easy and perfect portion control.  They also sell actual chips now (only in Whole Foods til mid-march) but the carb count on them is way too much for me right now.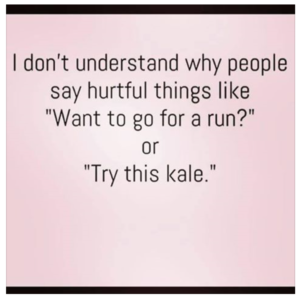 😉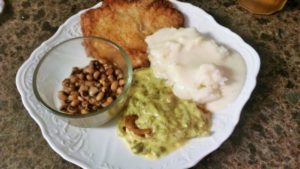 Annual family New year's day meal. Almond flour coated pork chop, black eyed peas, cashew cream / follow your heart cheese-y green bean cass, mashed potatoes with cashew cream gravy. (This was just my meal. Everyone else had the regular version of all of that.) With this meal I learned that I don't need to try to recreate everything to mimic the original version. I would have been perfectly happy with a non crusted pork chop.  It was way too much work and mess for one person's food.  Isn't that plate pretty? It's from the motherland…Czechoslovakia. 🙂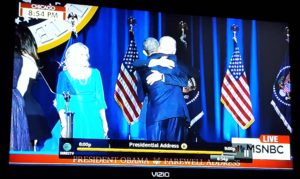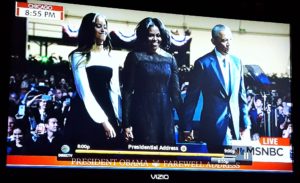 I sobbed watching the President's final address tonight. It's so sad to know this amazing man, his beautiful wife and just overall classy family is being replaced with such deplorable human garbage. You can't say it, Hill so we'll say it for you.  🙂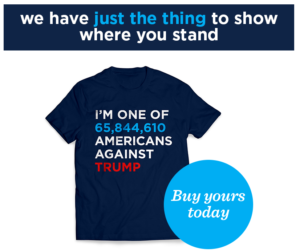 Speaking of…I'll be proudly rocking this beaut on inauguration day.  You can get yours here.
No shame, y'all.
Remember…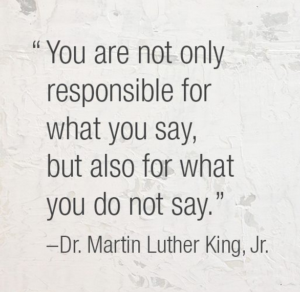 If you look the other way and stay silent in the face of hate and all the horrible-ness that's fixin' to be fully unleashed in about 10 days…you're just as bad as they are.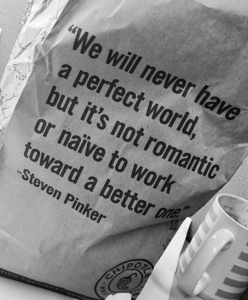 🙂
A quick before current: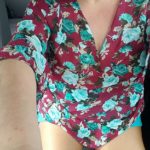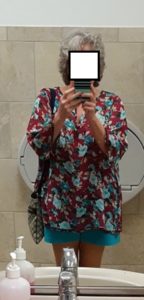 This is one of my favorite shirts.  I tried it on today.  I'm sitting in the car for both top pics.  In the left pic (sometime in 2016) the shirt is stretched to the limit. You can see how it's pulling across the chest. My whole body wouldn't  fit in the frame.  On the right I have about 5 inches of material gathered in the back (just for the pic I didn't walk around town like that).  I have on shorts they just perfectly match the blue in the top.
That's the best I can do today.  I really don't run around taking endless pics of myself and I haven't been out much at all since the last time I posted pics.  I'll definitely keep posting comparisons when I have them though.
Ok that's all for today.  Stay safe and warm and I'll see y'all soon.  🙂