Hey, y'all.  🙂
I meant for this post to go up on Valentine's Day but somehow scheduled it for March 14th instead.
So happy belated V-Day.  🙂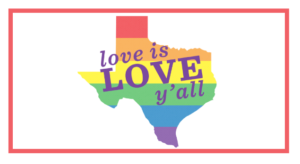 Hope it was everything…every single one of you…wanted it to be.  🙂
I've been busy working on my business which picked up hugely 😉 this month.
Still eating super boring so I don't have much to share on that front.
Over the weekend we met Sister B for lunch and I did have some delish dry rub ribs but forgot to take pics.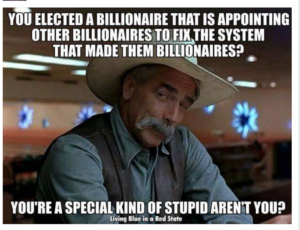 I'm also busy with the resistance project. So proud of the work we're doing. 🙂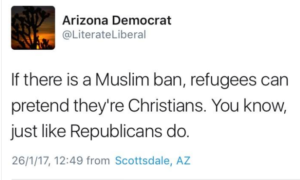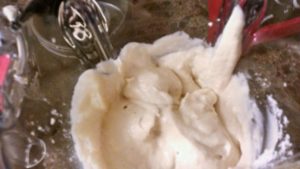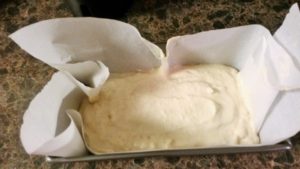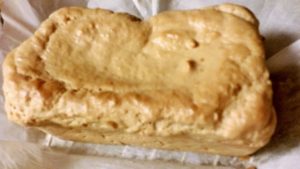 Ok, y'all if you've got a high power blender you've got to try this.
I had this recipe on hold for months because I was completely skeptical.  But it really does work.
I wasn't willing to commit to a larger amount of cashews than this so I just made a small loaf pan and used these measurements:
5 oz cashew nuts soaked in cold water for about an hour
1/4 cup plus 1 tbsp cold water
1 egg
1/2 tsp baking powder
1/4 tsp salt
1/4 cup tapioca flour
Soak cashews for an hour. Drain and rinse.  Add nuts and water to high power blender and blend on high until completely smooth.  I had to use the tamper with mine to help get it going.  I blended for probably about 2 1/2 – 3 minutes on 10.
Once it's completely smooth…and I do mean completely…add everything else and blend on high for about a minute.
Pour / spread in pan and bake at 325* for about 35 minutes. Cover with foil if it's browning too quickly.  Then kick the temp up to 375* and cook 5 – 10 additional minutes uncovered til golden brown.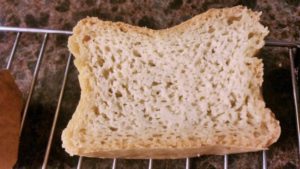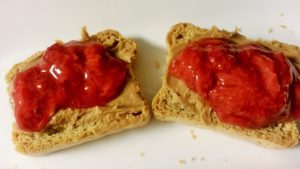 This was soft and bendy and delish. It didn't taste like nuts at all. That's just cooked down strawberries with a few drops of liquid splenda as a mock strawberry jelly.  My first PB&J in ages. 🙂
When I try this as a regular size loaf I'm going to triple the recipe.  I'm still kind of scared of trying a big loaf though because that's a lot of nuts wasted if for some reason structurally is not strong enough to hold up to the weight of the amount of nuts needed to fill that large of a pan without sinking.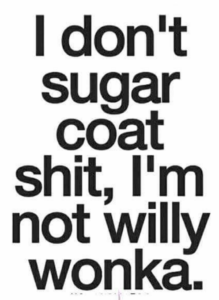 🙂
Progress pic…

Taken last week.
Ok that's all for now. Y'all have a great long weekend and I'll see you soon.  🙂
https://www.youtube.com/watch?v=4YtBfBlldZE