Hey, y'all. 🙂
Did y'all have a nice Thanksgiving weekend?  Do a bunch of shopping?
We had a good one.
And I did it, y'all.  I stayed 100% on plan. No grains, sugar or dairy.  🙂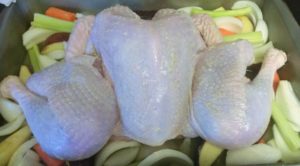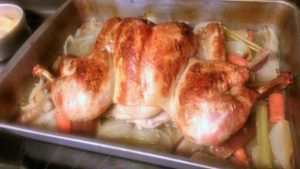 If you're not spatchcockin' your turkey you don't know what you're missing. 🙂  This was the best turkey I've ever had in my life.  SO moist and juicy.

Don't y'all wanna know how that bible study class went down.  😉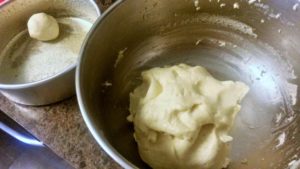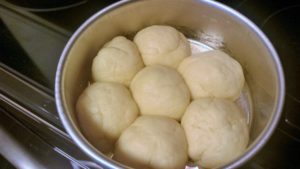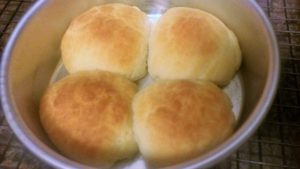 I made the Parker House rolls from Every Last Crumb and they were really good. I couldn't believe something made with almond flour could be that soft.  Highly recommend this one (but trust me…add some salt to the dough).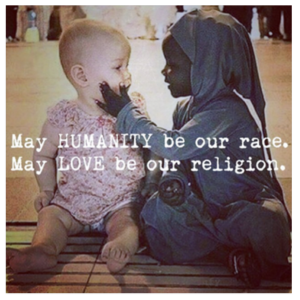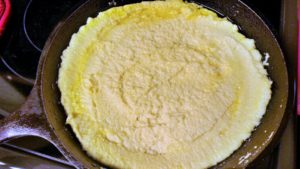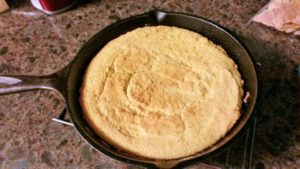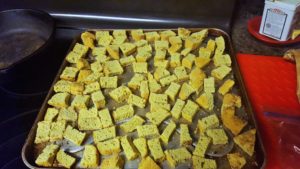 Made the 'cornbread' recipe in Danielle Walker's Against All Grain Celebrations and then gave it to Mama B to make some dressing for me. Everybody else had regular dressing but she takes my Mema's dressing recipe and makes a celiac safe version for me.  Last year I was able to have real cornbread but since I'm not doing any grains right now I had to try something else. It was good. Not great…but then my Mema made the best dressing in the world 🙂 so it's kind of hard for nut bread to live up to that.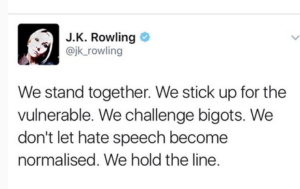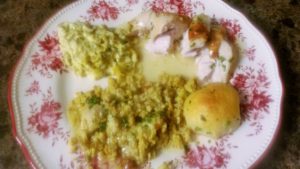 Blurry pic of my plate. Turkey, dressing, roll and green bean cass.
Everybody else had regular green bean cass but since I'm not doing dairy I had to make something safe.
Enter…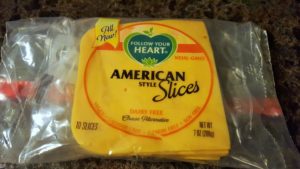 My new favorite thing. 🙂 Follow Your Heart vegan cheese.
Now let's be real clear here…I will never eat vegan. 
I mean this is Texas after all. 😉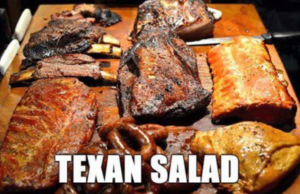 But cutting out dairy has changed my life and I'm determined to keep it up.  I miss it A LOT  though so in order to stay strong with cutting it out I had to find something to keep me on track. I tried several other brands and they were horrible…not to mention expensive.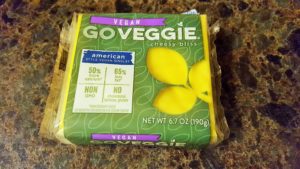 GO VEGGIE was the worst of the worst.  I tried it and was almost ready to give up then I found the Follow Your Heart at Whole Foods. I was like ok if this Follow Your Heart doesn't taste good either then a dairy free life just isn't for me.
Thankfully it was good.  It doesn't melt as smoothly as I wish it would but the taste is great and it completely hits the 'I need some cheese right this minute' spot in my head.  Also let me add here that I'm only eating the ones labeled "New". They don't have any soy. I can't speak to any of their other products but the new cheese slices are excellent.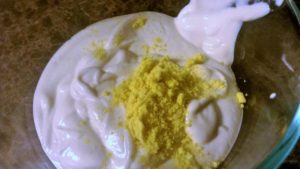 I keep a bowl of cashew cream in the icebox at all times.  It's so versatile.  It's just soaked cashews, water and salt pureed til completely thick, smooth and creamy. I've used it in protein shakes, to make 'sour cream' and…as the 'cream of chicken' to make my green bean cass.  I took a little bit of cashew cream and mixed in some chicken broth base and then heated it up with some of the Follow Your Heart cheese til it melted then added the green beans and baked as normal.  It was my second favorite part of the meal after the turkey. 🙂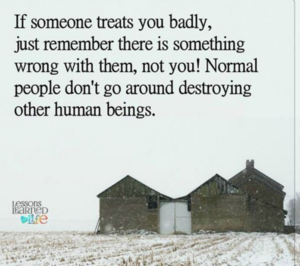 Everyone else had regular desserts and I attempted a safe one for me but it wasn't good enough to blog.
Overall I was very happy with my totally on plan holiday meal. 🙂
I'm not sure what I'm going to do about Christmas. I'm leaning towards taking the day off and just eating regular stuff but we'll see.  I said from the beginning I just wanted to make 100 days and then reevaluate so that's what I'm going to do.  14 days to go.  🙂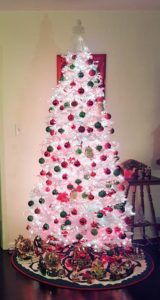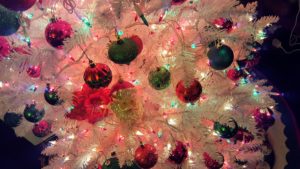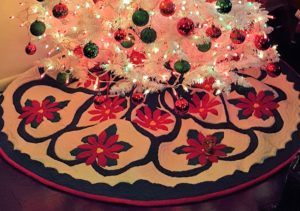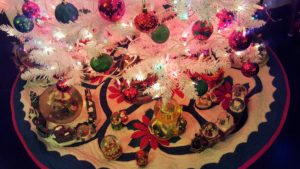 Got the decorations up. Decided to do an all red, white and green theme this year. Thank you, CA for my beautiful poinsettia tree skirt quilt from Hawaii. I love it so much.  And you.  🙂
Ok that's enough for today.  Y'all have a great week and I'll see you soon.  🙂
p.s. don't forget Giving Tuesday today.  🙂