Hey, y'all. 🙂
Is it 10 million degrees where y'all are?  It sure feels like it here.
Even so I did do some cooking this week.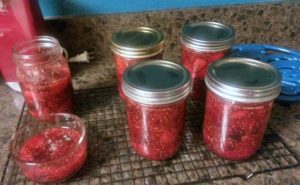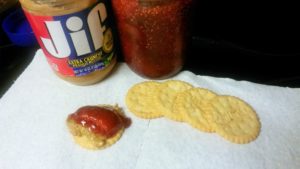 If you read the old blog you know that fig preserve making day is one of my most favorite days of the year. 🙂  I guess because of all the rain we had all winter / spring…this year's figs are out of this world good.
That second to the last pic is to show y'all what I've been doing with Glutino crackers to make them more palatable for me and for the non celiacs in my life.  I melt a little butter. Brush it all over the crackers and then bake at 325* in the convection over for just a couple of minutes. They don't get soggy at all and once they cool off you can store them in a Ziploc bag and they stay super crisp for weeks.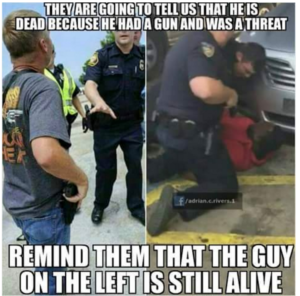 Up next…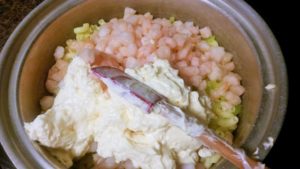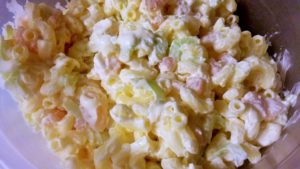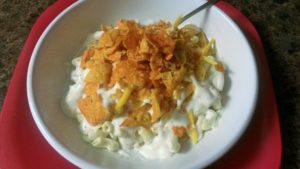 A batch of my Mema's shrimp pasta salad.  I used that Barilla gluten – free pasta (macaroni size) I wrote about a while back and hands down they made the best gluten – free batch yet. I've tried other gluten – free pastas with this recipe and they are awful compared to this (actually all other gluten – free pasta is awful compared to the Barilla).  I'm so scared they're going to stop making it.
I didn't have any gluten – free croutons made up so I used crushed up Doritos on top.  No need for croutons anymore. 🙂
I know some you only stop by here for my political thoughts / rants but today I'm gonna hand the mic to this awesome 14 year old boy…and by extension his parents.  In EVERY way imaginable y'all are doin' it right. 🙂
Now to those brownies…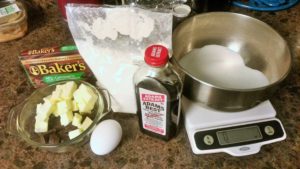 First let me say that for a full brownie pan you should double the amounts listed below. These are thin because we don't need a full pan in the house right now due so some blood sugar issues of others in the house and I couldn't find my smaller pan so we're just having thin brownies. 🙂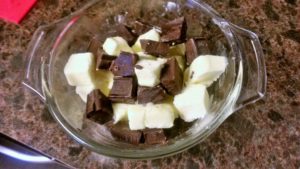 2 oz German Chocolate and 6 tbsp Butter. Melt completely and cool.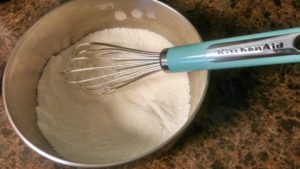 1/2 cup Flour gfjules of course plus 1 cup Sugar and a dash of Salt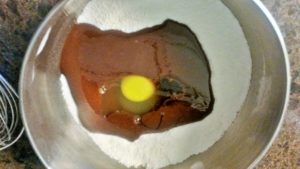 Add melted Butter / Chocolate plus one Egg and a splash of Vanilla. Super easy.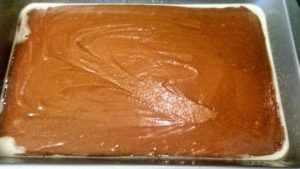 Spread into pan and baked at 325* in the convection over for about 23 minutes.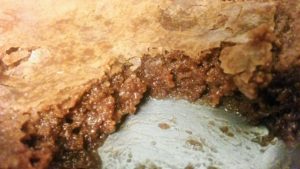 If you've never used German Chocolate for baking…go get you some right this minute. 🙂  This is like brownies on crack…just how I prefer my crack I mean brownies. 😉
Ok that's all for today.
Hope y'all are having a great weekend and are staying cool.  🙂
See you soon.