Hey, Y'all how's your Tuesday going?
Hope you had the best holiday weekend. 🙂
We did our usual Tex – Mex fiesta.  That's my sad plate. 🙁
One of my fav gifts.  🙂  Have y'all seen these coloring books for adults?  Supposedly it's supposed to help you zen out.  Surprisingly it does kinda work.  I didn't realize it was that big of a deal until I wanted some different coloring pencils and Hobby Lobby told me they'd been sold out for a couple weeks.  Even Amazon is backordered til late January (for the wax pencils).
My favorite gift…
Every year Papa B gives us each a fun or silly gift that he picks out without Mama B's help. 😉  Sometimes they are super crazy but this one…is perfect.  Thanks, PB. 🙂  I collect pigs.  It says Barnyard Diva on the front and Raised in a barn and proud of it on the back. 🙂
So…I have this new mug and need something to put in it. 😉  What's a girl to do?  Make some homemade hot chocolate mix of course.
1 1/2 cups dry milk
1 1/2 cups powdered sugar
3/4 cup cocoa powder
1 cup white choc chips
1 large box chocolate pudding mix
Have y'all seen that recipe?  You food processor dry milk, cocoa powder, powdered sugar, white chocolate chips and this wasn't in the recipe but I added a large box of chocolate pudding mix til all powder-y and almost smooth.  The chocolate chips don't completely break down but they melt quickly when you make up the hot chocolate.  Then when you want to make a cup of hot chocolate you mix 1/3 cup of the mix with 1 cup boiling water.  This is definitely a keeper.  The reason I added the pudding mix is because normally when I make hot chocolate I use more than a little heavy cream to make it thicker.  I can't have anything really heavy or rich right now but still wanted a thick hot chocolate.
The latest in my ongoing testing of gfJules gluten – free flour.  Look at those bubbles. 🙂  I'm really loving this flour.
Randoms
"A perfect storm of errors" ? That's how we're describing the MURDER of a child now? Disgusting. That poor mother. Hell is too good for these authority figures a$$holes running around MURDERING kids. Way too good.
Ya know…the last time I checked you can't just walk into a police station…tell them you want to be a cop and have them respond by handing you a gun and a badge.   Y'all are supposed to be highly trained individuals. If the only way you're able to take down a TWELVE year old child is to shoot him…well you just completely suck at your job and need to take a seat while someone more qualified gives it a try.
Newsflash media covering political candidates…unless you were in the room when something happened nothing you say is fact. I don't care how good you think your sources are…it's still nothing more than the information those who WERE actually in the room or wherever want you to share. Stop it. Stop acting like what you say is the be all end all.  And those of you giving too much informational power to one person or group of people?  Y'all need to stop that too. 😉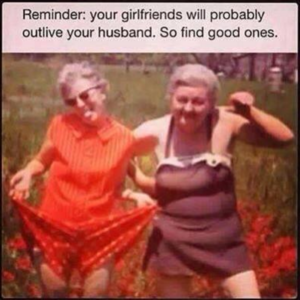 Am I the only person in the world who thinks Star Wars is the dumbest thing ever?  Ok maybe not ever but y'all know what I mean. I don't get it at all.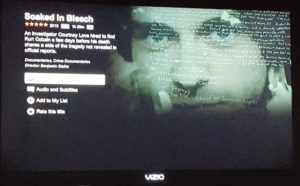 Have y'all watched this documentary…Soaked in Bleach?  It's about Kurt Cobain, a PI and Courtney Love.  Apparently Courtney hired the PI to find Kurt after he checked himself out of rehab.  The PI didn't believe anything she said and after Kurt's death he started investigating it as a murder instead of suicide. I'd always thought the 'Courtney killed Kurt' stuff was just distraught fans who couldn't accept the suicide. This docu totally changed my opinion.  I still can't quite wrap my head around how someone as drugged up as she was at the time could have orchestrated a murder but the 'evidence' the PI presents in this docu is just way too much to ignore.  I'm not saying I 100% think she did anything I'm just saying the docu makes me question everything I used to think about it.
Ok that's all for today.  See y'all soon.  🙂