Hey, y'all.  Happy Monday.  🙂
So I did it.  I got in the kitchen this weekend and made a couple things.
I think y'all know me well enough by now to know that we'll just go ahead and start with dessert first. 😉
This was really good and so easy to make.  Perfect for fall apple / cinnamon time.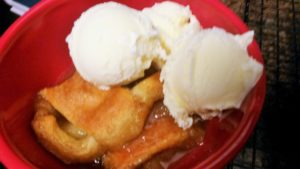 Apple Dumplings
I was pretty much done with the recipe by the time I realized the camera lens has a smudge of something on it.  Sorry for the haze on some of these.
1/2 cup White Sugar 
1/4 cup Brown Sugar
Couple dashes of Cinnamon Spice
1 can Crescent Rolls
Apple Pie Filling.  You can use real apples but I wasn't in the mood to mess with peeling and coring.
Rolled up.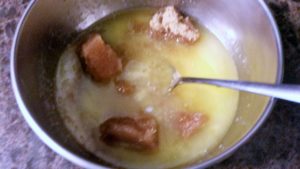 1 stick melted Butter  and a splash of Vanilla added to the cinnamon / sugar mixture.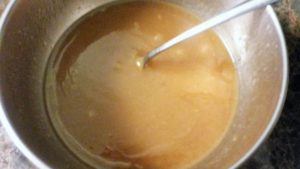 Mixed well.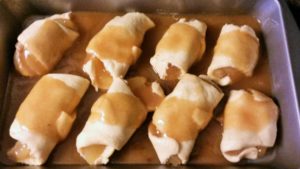 Pour over dumplings.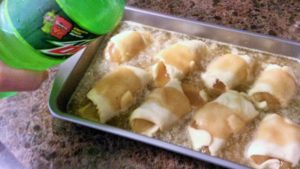 6 oz of Mountain Dew poured around and over dumplings.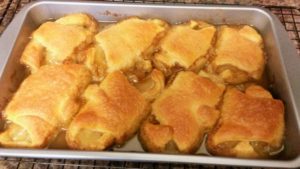 Baked for 25 minutes at 350*.  I used my convection oven which cooks a little faster.  Regular oven will probably be closer to 30 – 35 minutes.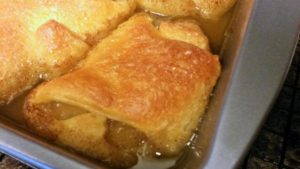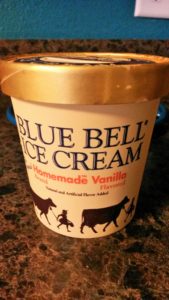 Blue Bell.  All the Blue Bell.  😉    If you know me in real life you know that I only tolerate 2 kinds of ice cream…homemade and Blue Bell.  Blue Bell you were gone way too long.  🙂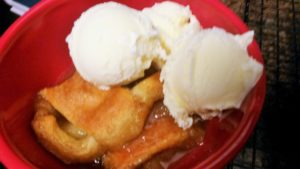 Not that I wouldn't eat 3 big scoops…but those are little scoops of ice cream.
This got thumbs up all around in the texas girl household.  So simple and definitely a keeper.  🙂
I'll have the main dish up later in the week.
I have more doctor stuff tomorrow but not sure what else the week has in store.
****Gross Pic Warning****
So this was how my left arm looked a couple weeks ago when I first shared pics here…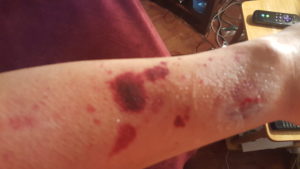 …and this is how it looks today…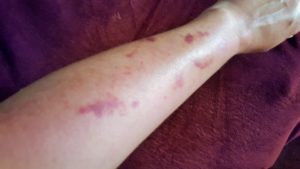 A lot better.  But…
…this is how the right arm looks today…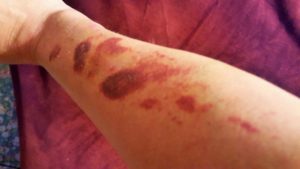 …worse than it's ever looked.  🙁
This is just so frustrating.  Oh well…maybe I'll get some for sure answers someday soon.
In the meantime…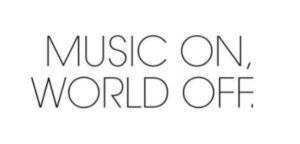 See y'all soon.  🙂